Endovascular surgery is an innovative, less invasive procedure used to treat problems affecting the blood vessels, such as an aneurysm, which is a swelling or "ballooning" of the blood vessel. The surgery involves making a small incision near each hip to access the blood vessels. An endovascular graft, which is a special fabric tube device framed with stainless steel self-expanding stents, is inserted through the arteries in a catheter, a long, narrow flexible tube, and positioned inside the aorta. Once in place, the graft expands and seals off the aneurysm, preventing blood from flowing into the aneurysm. The graft remains in the aorta permanently.
In the past, this condition was treated by open surgery, involving an incision in the side of the chest or breastbone and a long recovery period. Patients generally stay in the hospital for seven to 10 days following open surgery and undergo a three-month recovery.
An alternative to open surgery, endovascular surgery offers many advantages, including a shorter recovery period, less discomfort, local or regional anesthesia instead of general anesthesia, smaller incisions, less stress on the heart, and fewer risks for patients with other medical conditions. This procedure may benefit patients who need surgery but are at a high risk of complications because of other conditions.
Indian Journal of Vascular and Endovascular Surgery is the official journal publication of the Vascular Society of India(VSI) which is a national aggregation of all vascular surgeons across India, also has overseas members, estd in 1994.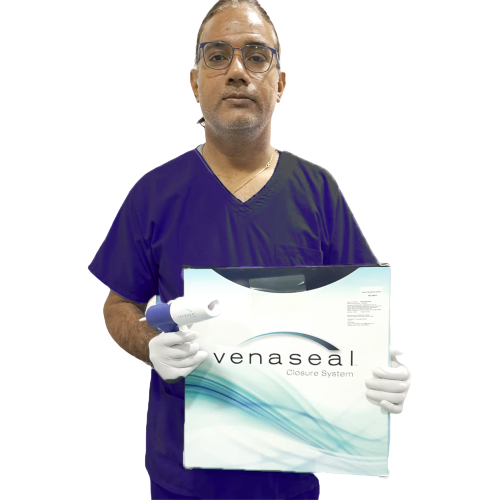 Benefits and Risks of Endovascular Surgery
Endovascular surgery can result in a faster recovery time and fewer complications than open surgery. Many patients can go home one or two days after surgery and are back to their normal activities in two to four weeks.
Unlike open surgery, EVAR requires more follow-up visits with your vascular surgeon. You will need more imaging tests to make sure your stent graft is working properly and may need additional procedures to correct problems as you age.
Like all medical procedures, endovascular surgery is not without risks. Some risks can include:
Endoleak, which happens when blood continues to flow in the aneurysm area. This may happen because the stent-graft hasn't properly sealed.
Stent movement or failure
New aneurysms that form above or below the original aneurysm site
Spread awareness on Vascular Surgeons: One of the major challenges ahead is to develop awareness among healthcare providers. The awareness programs aim out to vascular surgeons across the country, advising them on a range of topics related to vascular disease and its incidence, screening, and treatment and provide them with videos, articles, research guides, etc. Team-Based Care: Optimized team-based primary care improves the quality, safety, and reliability of care. There are many potential advantages for patients through team-based care. They include enhanced access to care and services with a consistent care team; improved quality, safety, and reliability of care.